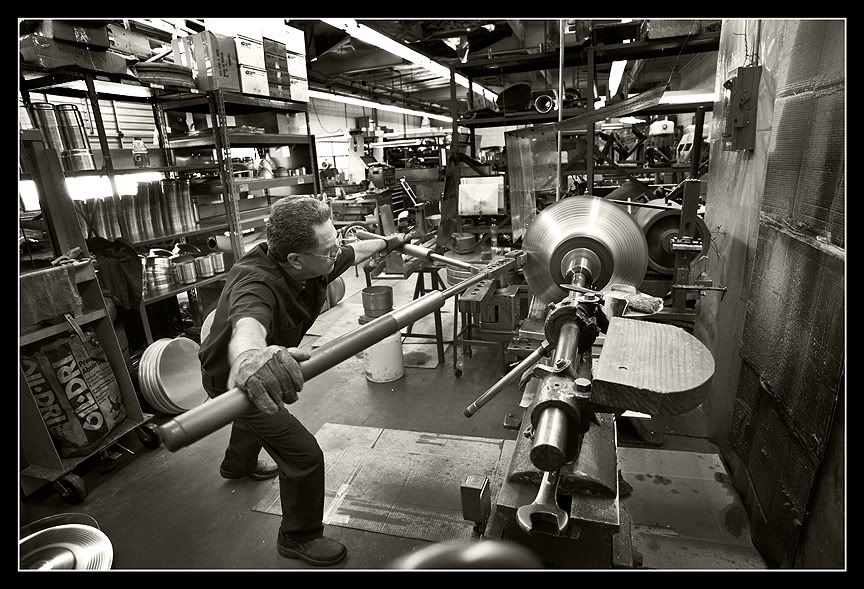 I went to Mooneyes the other day, and was surprised to learn that their performance parts are still made here in the USA, by hand, one at a time. Chico the owner of Mooneyes was gracious and let me roam around his shop with my Camera in hand photographing anything I wanted.
In these photos, Manuel "Manny" is making an aluminum fuel tank. I won't show the entire photo thread, but here are a couple from the shoot.
I got a kick out of watching flat pieces of aluminum being turned into gas tanks for race cars, maybe you will too.